Official launch of Jiliti French leader in IT maintenance
Official launch of Jiliti French leader in IT maintenance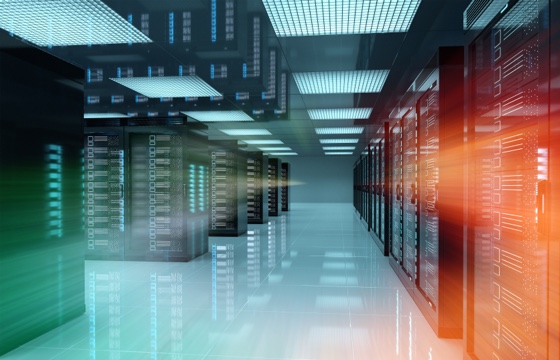 Streamline IT infrastructure
Rungis, October 6, 2020 – Jiliti launches its new brand name officially unveiled today. Born by the combination of four front-ranking providers of third-party maintenance services – Econocom Business Continuity (EBC), Europe Computer Systèmes (ECS), Osiatis and Thomainfor – Jiliti is now the largest actor on the French market, with some 40 years of expertise to its name. Jiliti provides its 3,500 clients with comprehensive, multi-technology and multi-vendor support. By claiming independance, Jiliti's goal is to become the European leader in IT maintenance.
An all-round player powering IT infrastructure performance
Jiliti commits daily to maintain and optimise data centre operating conditions and support its clients in transforming their IT infrastructures. High-performance, competitive and lasting solutions – for networks, servers and storage- are specifically designed to extend infrastructure lifecycles, maximise investment and cut costs.
Jiliti's expertise lasts for the entire infrastructure lifecycle, covering all needs in terms of integration, maintenance and technology refreshment, It is also a major actor in maintenance contract aggregation, which is a current issue in the actual crisis we are all encountering.
Jiliti provides its customers with lasting support, whether SMES or of the CAC 40 companies. 98.8%of Jiliti's customers remain faithful and some have been working with the company for over 15 years. Jiliti's strength lies in its closeness to clients and the very important availability of its 450 experts, spread across 29 agencies in France. These ensure a coverage in over 150 countries and are driven by a single goal: ensuring that the quality of service is delivered in order maximise IT infrastructure performance.
Jiliti's Goal: To become the European leader in IT maintenance and a key player in the IT services sector
The role played by companies' information systems has been modified by digital transformation.. As the maintenance market evolves, Jiliti also provides integration and advises its clients in navigating this transformation and optimising their infrastructures.
Jiliti serves 3,500 companies in France and now ranks as an expert and leader in France, managing over 360,000 IT infrastructure facilities, as well as 250,000 multi-tech servers and 50,000 storage bays and 60 000 network hardware. Today, the company's goal is to expand on the European market, and intends to capitalise on its experience to support the largest European companies. To achieve this aim, Jiliti plans on investing in several countries, including Germany, Spain, Italy, the Netherlands and England.
"The increasing variety of uses and rising number of computer components within companies is leading the maintenance business towards the "maintenance-as-a-service for infrastructure lifecycles". The market, which various actors, is undergoing tremendous change. In this shifting landscape, our ambition is clear: to become the leader in Europe. This is why we will be present, in several different European countries, as soon as 2021. In order to achieve that goal, we will be taking full advantage of the lead our multi tech and multi vendor approach has given us." says Jiliti's CEO Stéphane Hascoët.
For the launch of its brand, Jiliti has chosen to sponsor an adventurer, the Vendée Globe 2020 skipper Clément Giraud. A way for Jiliti to promote its new brand, and enable the navigator to fulfil his dream and engage its teams in a beautiful project, all while thanking its many international clients. Jiliti shares values with the navigator, such as commitment, the drive to excel and team spirit. Indeed, Giraud had to reinvent himself after fire destroyed his boat, and display a tremendous amount of energy to be on the departure line of this offshore race.
About Jiliti
Jiliti is the trusted partner for the efficient management and optimisation of IT infrastructures and budgets all along their lifecycles. With over 40 years' expertise in third-party maintenance, Jiliti provides high-performance, competitive and sustainable solutions for maintenance and transformation, as well as IT services developed specifically to meet company needs: optimising and extending infrastructure lifecycles, maximising investment and cutting costs. Jiliti's 450 experts ensure coverage in over 150 countries and are driven by a single goal: customer service in order to take care of IT infrastructure performance.
Web site: https://www.jiliti-group.com
PRESS CONTACT
Earlycom for Jiliti
Natacha Heurtault
+33 6 12 23 58 60 – nh@early-com.com
Lou Ducrotois
+33 6 85 56 60 97 – lou.ducrotois@early-com.com