7 tips for successful data center migration
7 tips for successful data center migration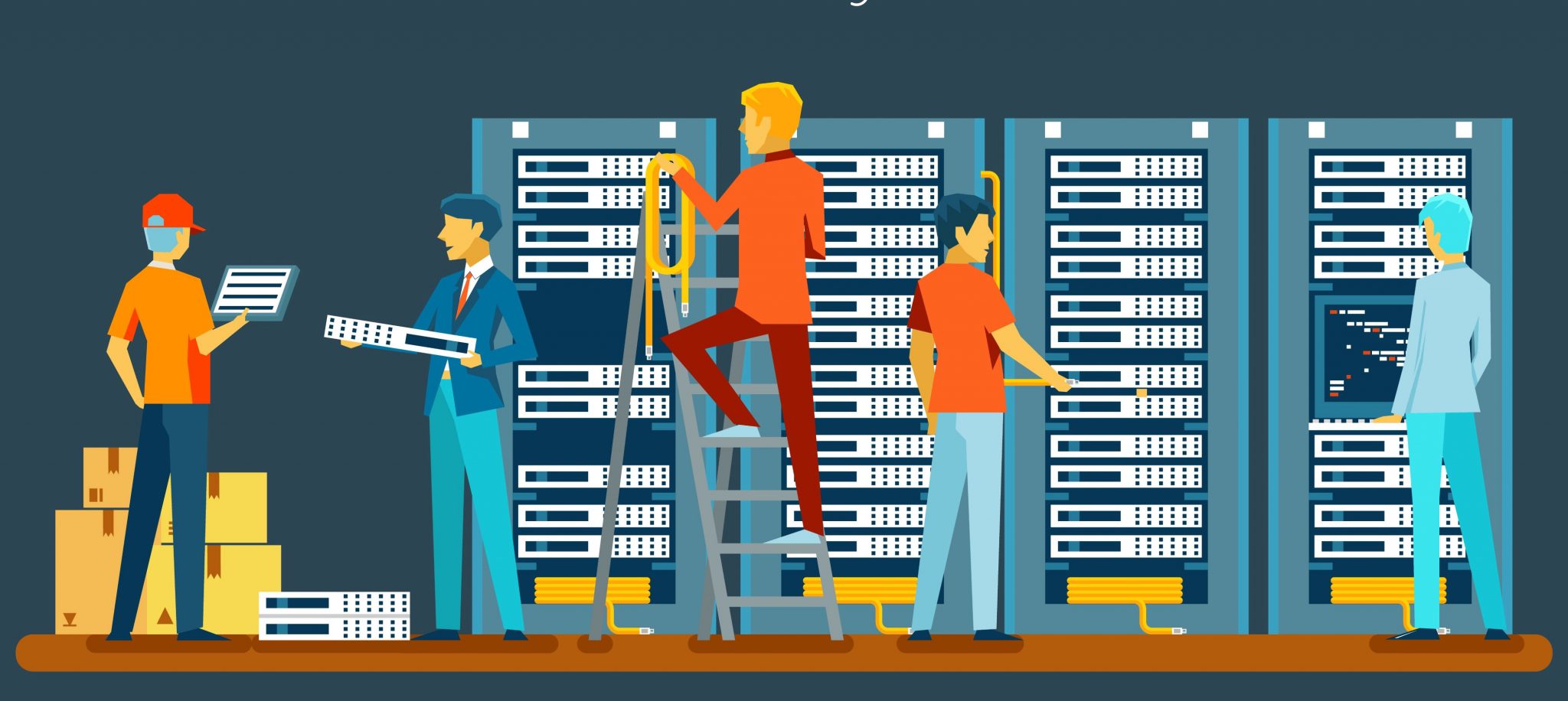 On average, businesses change data centers every seven years. Whether temporarily for repairs or upgrades, or permanently for a relocation or when changing service provider, they sometimes have to move their infrastructure. This can be fraught with risks and challenges without the necessary precautions and specialist expertise.
Here are a few rules to follow for a stress-free migration.
1. Compile a detailed inventory
If equipment migration is deemed necessary once all the options have been explored (for example, streamlining, consolidation and virtualization can save a lot of space if this is the only issue), from the outset, the emphasis should be on preparations for the migration. This is the key to success, making up 90% of the work, compared to just 10% for visible handling and transport operations.
The first step is to make an inventory of the contents of the data center and what needs to be transferred to the new site. We start with a physical inventory to make a list of hardware, then we perform a logical inventory of unique administrative equipment such as clusters, which can be made up of several physical machines. These tasks are of course facilitated by the existence of a configuration management database (CMDB), but a site audit is still essential because contradictory or out-of-date repositories are not uncommon.
2. Get stakeholders involved at an early stage
To minimize the impact of the migration, we work with users to establish the criticality of the various systems and the least busy periods during which interruptions are possible. During these preparatory workshops, we also take stock of the state of maintenance of various pieces of hardware. Some work can only be done by the manufacturer or an authorized maintainer and these partners must be identified and involved if necessary.
3. Plan ahead
During this preliminary analysis, we raise issues that are rarely addressed, which often leads to anomalies or deviations being identified: forgotten hardware, spare parts and accessories that were never tested, irregular backups, etc. This may give rise to an action plan to ensure all is ready on D-day. The schedule must therefore take into account these upgrades, then give sufficient time for the migration itself, without rushing. The duration of the operations will depend largely on the nature of the hardware and its criticality, and therefore the availability of the resources required.
4. Layout of the target site
After the definition and audit phases, it is essential to prepare the site that will host the equipment. You must plan its layout (location of hardware, access and movement, hot and cold zones, etc.) while taking into account the physical (authorized weight and size), electrical (available power) and heating (air conditioning) constraints of the data center. With regard to wiring, the most common option is to recreate an appropriate network infrastructure on site based on an audit of the existing one, whose logical configuration will generally be maintained.
5. Pay attention to communication
For everything to run smoothly, it is essential that all stakeholders know exactly what they have to do at all times. We will therefore ensure three levels of communication: operational, management and crisis. Operational communication, very detailed and in real time, it involves all stakeholders. It promotes discussion to identify any technical issues without delay. Management communication informs managers of how the project is progressing and alerts them as soon as possible to any sticking points that require their input. Finally, crisis communication prepares decision-making processes if serious and unexpected issues arise, despite all the precautions taken.
6. Consider all scenarios
In these operations, experience shows that the unexpected and unlikely are never far away. Everything must therefore be prepared down to the finest detail. You must take into account logistical constraints and handling on departure and on arrival (for example, the height of loading and unloading docks, or the width of doors and access points). You must check that on the planned date, the operations will not disturb local residents too much or be disrupted by a local event (market, sports or cultural event, etc.). If applicable, we will also obtain all the administrative permits required. Finally, large teams will equip themselves with all the tools, components and spare parts required to deal with every eventuality, including adverse weather conditions.
7. Call on professionals
Accordingly, data center migration is far from a simple handling and transport operation. It is a sensitive operation that requires maximum precautions and genuine expertise in the field. You should therefore beware of business proposals with attractive rates but vague procedures, resources and commitments. What is the exact scope of the service? Will you be supported by experts during the preparation phase? What are the deliverables and associated acceptance testing at the various stages of the project? Will performance be monitored in real time? Will you have access to experts for each system to reconnect and restart them under the right conditions? And if things go off track or do not restart as planned, what can you do? These services certainly come at a cost, but that is the price of quality and security for an operation that is exceptional in every respect.
Authors:
Franquelin Lopes: Business and Technical Development Manager
Alexandre Simon: Project Manager