Jiliti: A global player supporting IT infrastructure performance
Jiliti: A global player supporting IT infrastructure performance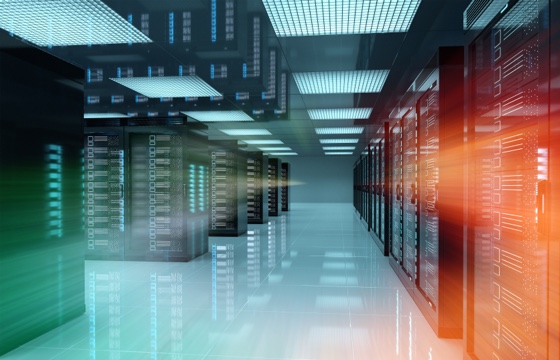 Jiliti has 40 years of expertise and was created out of four respected brands in the third-party maintenance market: Econocom Business Continuity (EBC), Europe Computer Systèmes (ECS), Osiatis, and Thomainfor. Jiliti is now the biggest French player in the sector and aims to become the European market leader. The company offers its 3,500 clients comprehensive, multi-technology, and multi-manufacturer support throughout the life cycles of their IT infrastructure.
Jiliti makes a daily commitment to maintaining and optimising the operations of data centres and to supporting its clients as they transform their infrastructure. Powerful, competitive, and sustainable solutions—based on networks, servers, and storage—are specially designed to prolong the lifespans of infrastructure, to maximise investments, and to optimise IT costs.
Jiliti's expertise covers the entire infrastructure life cycle, including all needs for integration, maintenance, projects, and technology updates. Thanks to this, Jiliti is a major player for maintenance contract aggregation.
Jiliti supports its clients in the long term, from SMEs to large, publicly traded companies.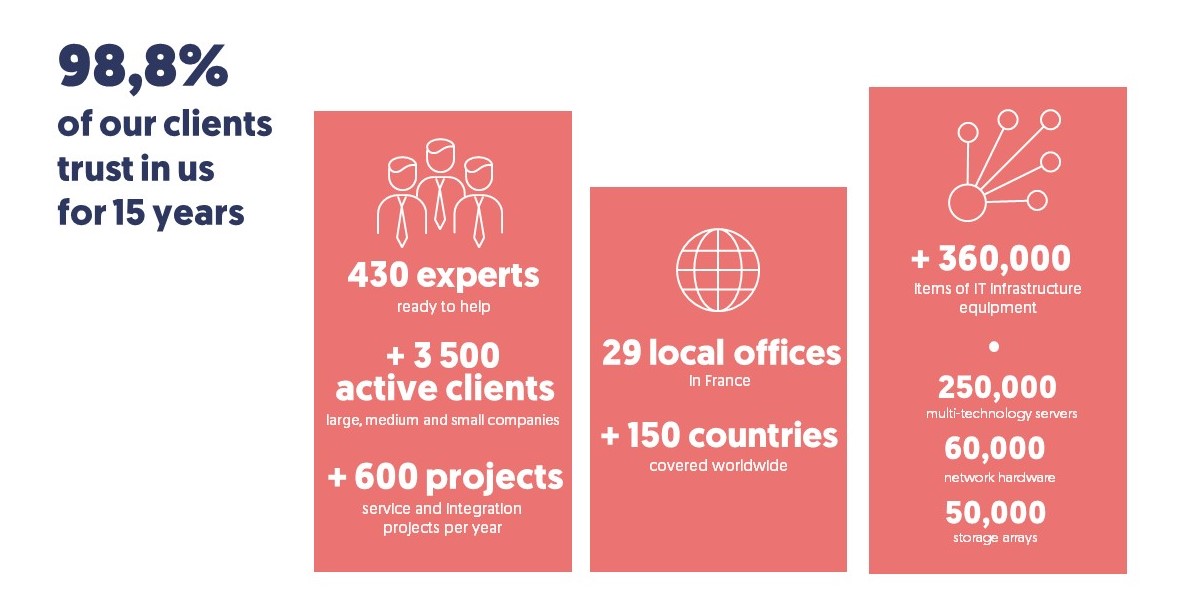 1. Jiliti: IT maintenance expertise
Using its IT expertise, Jiliti provides daily support to companies to help them do things like optimise the performance of their data centres or relocate their data centres.
Through its dedicated offering, Smart Event Box, Jiliti is able to identify a problem in real time across all components of a data centre, enabling faster responses to fix it.
The COVID-19 pandemic has also brought about major changes. Some companies have experienced interruptions; others have been able to continue business as usual thanks to IT systems that have performed exactly as they're supposed to throughout this period. In the span of just a few months, the world has thus become more digital, transforming the relationship that companies have with technology. Indeed, according to a global study conducted by IFS in spring 2020, 54% of French companies surveyed said that they wanted to increase their spending on digital transformation. More than ever before, IT system maintenance is a crucial subject.
"During the period of stay-at-home orders, we helped our clients continue their business in a complex operational situation. Our teams were available and mobilised to respond to any needs, whether for maintenance or for projects. Beyond these operational aspects, Jiliti has assisted IT departments with their 2020-2021 budgetary issues by offering optimisation via maintenance contract aggregation.", Stéphane Hascoët, Chairman of Jiliti
Jiliti's maintenance offerings are focused on three major business lines:
Critical maintenance
Hardware support
IT and software support
2. Jiliti: from French market leader to European market leader
Formerly known as Econocom Business Continuity, Jiliti has been spun off from a large, publicly traded company with the goal of expanding its business both in France and internationally.
The new company is able to rely on its 40 years of experience with IT maintenance, which is crucial for companies. The digital transformation of the economy has changed the role of IT systems within organisations. As the maintenance market evolves, Jiliti is also providing integration and consulting services to support its clients in the transformation and optimisation of their infrastructure. To make things easier for companies in their day-to-day operations, Jiliti is developing innovative tools that can predict potential malfunctions, manage IT system life cycles, and help Jiliti respond rapidly when problems occur.
To make sure that its clients' IT systems keep working properly, Jiliti now has 450 experts across 29 offices in France so that teams are always close by to optimise every stage in the life cycles of infrastructure. Jiliti is now the biggest player in the IT maintenance market in terms of territory covered to guarantee very strong commitments for its clients.
Jiliti supports 3,500 companies in France and has established itself as an expert and leader in France with over 360,000 pieces of IT infrastructure managed: 250,000 multi-technology servers, 50,000 disc arrays, 60,000 pieces of network equipment, and 1,000 i-Series servers and mainframes.
The company is now accelerating its growth in the European market and is capitalising on its extensive experience to support the biggest companies in Europe. To achieve this, Jiliti plans to make acquisitions in several countries, including Germany, Spain, Italy, the Netherlands, and the UK. In addition, Jiliti intends to develop close relationships across Europe with partner companies and service providers in order to offer service that adapts to local needs and support clients in managing their IT infrastructure. The goal is for Jiliti to double its size in three years.
"With many more uses for information technology and an increased amount of IT equipment at companies, the maintenance business has evolved to become 'maintenance as a service,' centred on comprehensive offerings for the entire infrastructure life cycle.", Stéphane Hascoët, Chairman of Jiliti.
3. Jiliti: Always close to its ecosystem
Baked into Jiliti's DNA are four values that guide the company's actions every day, its relationships with its ecosystems (clients, partners, and employees), and its strong ambitions for service quality and for responding to market expectations: commitment, closeness, team spirit, and innovation. These are the foundational values on which Jiliti relies to support its clients every day and to optimise synergies with its partners.
Jiliti's commitment is the result of over 40 years of loyal relationships with the company's clients and employees. Indeed, trust and upholding commitments are the heart and soul of Jiliti, responsible for the company's growth and success in France and internationally. Jiliti's close relationships with its clients and partners pay dividends in various ways: being attentive to clients allows the company to offer the best services to fit their needs. Moreover, the team spirit that Jiliti has fostered over many years ensures high-quality service and responses to any client problems. The single point of contact with clients (salesperson, service delivery manager (SDM), technician) ensures a strong and lasting business relationship, fast and effective service, and good, innovative advice about their infrastructure.
Thanks to a network of 29 offices spread out across all of France and international representatives in over 150 countries, Jiliti is there for its clients every day, no matter where they are.
At Jiliti, everyone is responsible for innovation at all times. The company aims to innovate through its approach, solutions, and services offered to clients. Jiliti's passionate employees track new developments in technology to anticipate the future needs and challenges of clients, as well as to predict new trends with the goal of always being able to provide high-quality, appropriate, and lasting solutions. This high-quality service cannot be achieved without creative and functional innovation coming from employees, partners, and clients with different skills and cultures.
"Technological innovation is at the heart of our business. Jiliti adapts to technological changes and the needs of IT departments through innovative and evolving offerings. Beyond technology considerations, the major way in which Jiliti supports its clients is financial performance, via the optimisation of maintenance contracts.", Stéphane Hascoët, Chairman of Jiliti
4. Jiliti: Different offerings for managing IT infrastructure
To meet all needs in the life cycles of IT infrastructure, Jiliti's offerings are organised into three dimensions: maintenance, transformation, and IT services.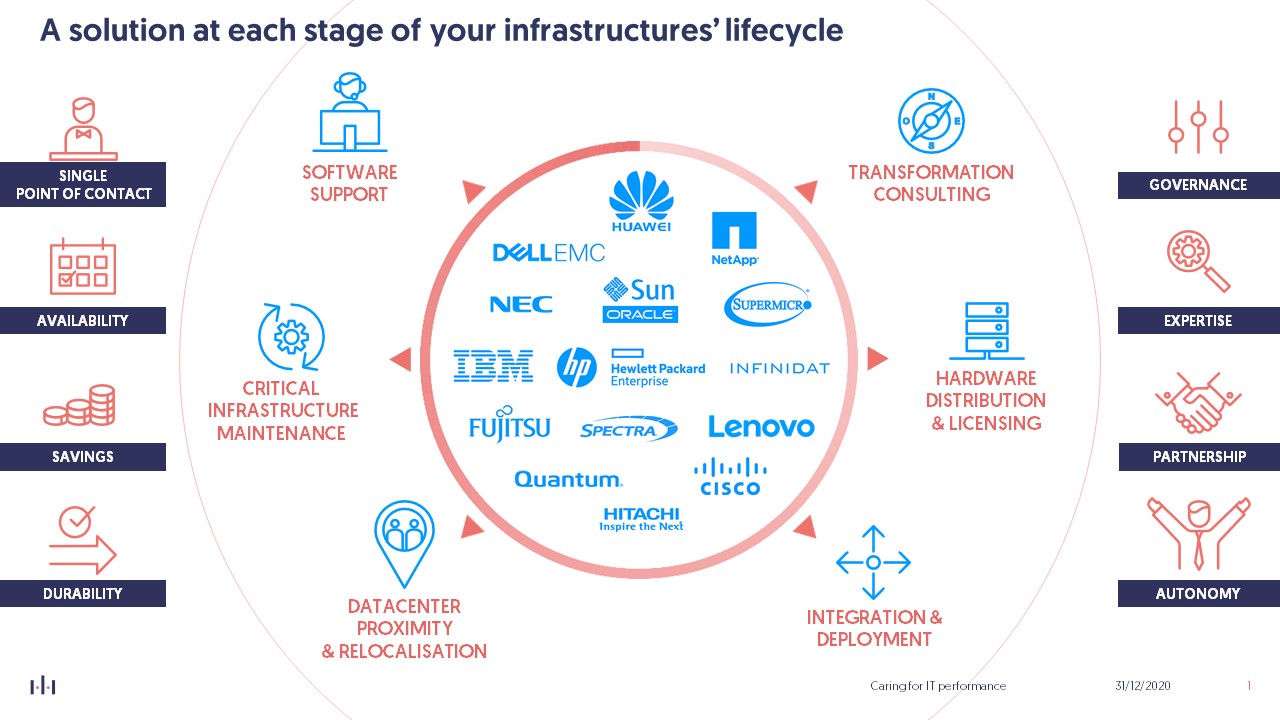 Maintenance
Through this offering, Jiliti takes care of the main hardware and software technologies that make of the IT infrastructure of its clients using its own resources to ensure operational and financial performance for companies.
The solutions offered by Jiliti include:
Third-party maintenance (TPM), meaning maintenance that's independent from the manufacturer and performed by Jiliti with the goals of offering attractive prices, contractual flexibility allowing the addition and removal of equipment, and fast, local service performed by highly qualified technicians.
The ability to manage diverse sets of equipment. Jiliti takes care of the warranties needed for the usage of IT infrastructure in order to meet the needs of clients, based on their agreements with many manufacturers and software publishers.
Contract management, with manufacturer/publisher extended warranties and other third-party IT maintenance contracts rolled into a comprehensive Jiliti contract.
Transformation
Jiliti is committed to adapting IT infrastructure to business needs, which are a key factor in the success of IT transformation projects.
Jiliti's multi-technology expertise positions the company as a comprehensive player for infrastructure services, guaranteeing long-term support adapted to the needs of IT transformation. Outsourcing, moving servers or IT rooms to a data centre, reviewing and optimising IT infrastructure and architecture, assessing relevance and eligibility before migration to the cloud, and more: no matter the transformation project, it must be meticulously planned out. From architecture consulting to integration of chosen hardware and software solutions, Jiliti helps securely transform IT infrastructure by implementing personalised solutions that have been tested by the company's teams. As a true partner throughout the entire infrastructure life cycle, Jiliti is committed to helping companies with their technology changes by providing the best possible solutions for their needs in order to ensure continuity and security and to preserve the integrity of data and the availability of IT applications.
IT Services
In addition to its maintenance services, Jiliti uses its multi-manufacturer and multi-technology experience to serve its clients by handling their regular operations for data centres and IT projects.
By doing so, Jiliti reinforces its positioning as a partner, offering personalised, lasting supports for IT infrastructure management and changes. This frees companies from operational constraints so that they can focus on growing their business.
5. Key figures
Jiliti: 40 years of experience, 430 experts, and 3,500 clients
29 local offices in France and over 150 countries covered worldwide
Over 360,000 IT infrastructure systems maintained worldwide:
250,000 Wintel, Linux, and Unix servers (250,000 servers maintained)
60,000 pieces of network equipment
50,000 disc arrays
1,000 i-Series servers and mainframes
98.8% of clients have been with the company for over 15 years
About Stéphane Hascoët, CEO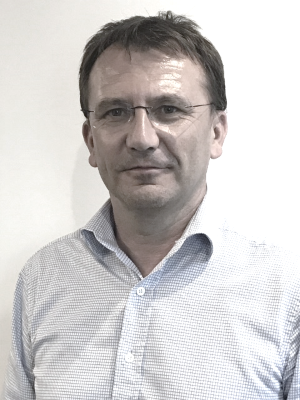 Stéphane Hascoët has been the CEO of Jiliti since July 2020. Before that, he was the CEO of Econocom Business Continuity (2019) and Deputy CEO for Services at ICS (2018). He began his career at Alcatel-Lucent, working on the operational management of infrastructure. He then moved into project management and marketing roles there. He joined Sogeti in 2003, where he worked on implementing managed services contracts and infrastructure service centres. After Sogeti's merger with Capgemini in 2016, he managed transformation projects related to service centres and then managed infrastructure in the Ile-de-France region. He studied IT at the Conservatoire National des Arts et Métiers. Perseverance, hard work, and team spirit are values that he has always embodied.
About Jiliti
Jiliti is a trusted partner for effectively managing and optimising IT budgets and infrastructure throughout their life cycle. As an expert with over 40 years of experience in the third-party maintenance market, Jiliti offers powerful, competitive, and sustainable solutions for IT services, transformation, and maintenance, specially developed to meet the needs of companies: optimising and prolonging the life cycle of infrastructure, maximising investments, and reducing costs. Jiliti's 450 experts cover over 150 countries and are guided by a singular mission: customer service to maintain the performance of IT infrastructure.
PRESS CONTACT
Earlycom pour Jiliti
Natacha Heurtault
+ 33 6 12 23 58 60 - nh@early-com.com
Lou Ducrotois
+ 33 6 85 56 60 97 - lou.ducrotois@early-com.com