Acquisition of StorTrec Group
Acquisition of StorTrec Group, Jiliti takes another step to become the independent European leader in IT infrastructure management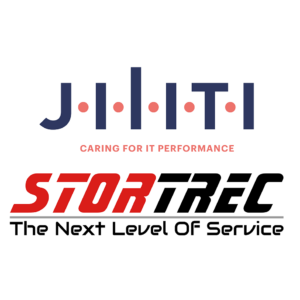 Rungis, July 28 - Jiliti, an independent leader in IT infrastructure management, is proud to announce the acquisition of StorTrec.
StorTrec, a major IT infrastructure player with operations in 11 countries, significantly strengthens Jiliti's presence for its European customers and confirms its status as a leader in IT infrastructure management.
Jiliti's International Expansion
With their respective locations, the new company now operates in 17 countries and expands, through trusted partners, to more than 150 countries around the world.
Jiliti's acquisition of StorTrec represents an important step for its growth. By expanding the geographical footprint, the Jiliti Group is now able to answer precisely to IT departments and purchasing departments needs. This merger strengthens our customer support in terms of quality and commitments.
A strategic acquisition
This strategic acquisition is the result of an ambitious project, driven by the constant desire to offer our customer's infrastructures end-to-end management, regardless of geographical location, size or nature of equipment.
The company is now able to provide an even wider range of services, with unprecedented flexibility, agility and simplicity in its commitments. At the same time, it reinforces its core values of operational excellence, innovation and sustainable development.
Thanks to its new geographical positioning and the complementarity of its services, the Group generates new opportunities and increases its market share becoming the European leader in IT infrastructure management.
Focus on customer satisfaction
For the 720 employees of the Group, customer satisfaction has always been anchored in the DNA of both companies with the aim of simplifying their customers' lives, optimizing their equipment, saving money and enabling them to refocus on their core business.
By combining expertise, services and portfolios, the Group consolidates its reputation as a trusted partner, recognized for its quality tailor-made services. It reinforces the group capacity to deliver innovative solutions and its proximity to their clients
"After successfully completing the initial milestones acquiring two partners in Austria and Italy, as well as launching Jiliti in the United States, today we are delighted to announce this acquisition. It reinforces our commitment, quality of service and customer proximity. This merge decision with StorTrec match these fundamental criteria.", said Stéphane Hascoët, JILITI President.
"Thanks to this merger, our respective experiences and geographical locations position us as a world leader in infrastructure management. The synergy that emerges from our two companies offers our clients a greater number of opportunities, unparalleled proximity and a wide range of services covering all areas of activity in our sectors. I am very excited about this new adventure and I am confident that our road will be crowned with success", said Ron May, StorTrec President.
About Jiliti
Jiliti is a French company specialized in the management of IT infrastructures. With more than 40 years of experience, we offer high-performance, competitive and sustainable solutions to optimize and extend the lifecycle of equipment - server, storage and network - while maximizing investments and reducing costs for our customers. Our offers, created to support CIOs in their business challenges, include consulting, transformation, operation, maintenance and recycling services for optimal management within their infrastructures as well as in the cloud. ISO 27001 & 9001 certified and EcoVadis silver medalist, we are proud of our commitment to the circular economy and we are committed to the satisfaction of our customers, in more than 150 countries, thanks to our 520 experts. Our priority is simple: take care of the performance of our clients' IT infrastructures so that they focus on growing their business.
About the STORTREC Group
For more than 22 years, StorTrec has established itself as a key player in the field of IT infrastructure management. Its head office, based in Germany, is the focal point of an international network of 10 subsidiaries present in various European countries and the United States. Thanks to its geographical location, its 200 experts and its direct partnerships with the main IT manufacturers / OEMs, resellers and distributors, the Group is a trusted partner in the management of IT infrastructures, including the supply of spare parts and the supply chain. ISO 9001 certified, StorTrec is forward-looking, shows continuous growth, supports its customers on technological aspects and services.
Press contacts
Earlycom for Jiliti
Natacha Heurtault – 06 12 23 58 60 – nh@early-com.com
Carole Brozek – 06 61 82 08 46 – carolebrozekrp@orange.fr